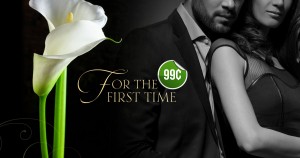 Sneak Peek at A Lake George Christmas 
Get more of Abby & Danny from Finding Us with this short story of their first Christmas together.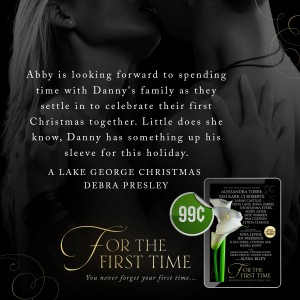 Preorder your copy and get it for the limited time price of 99¢
Amazon US | Amazon UK | Amazon CA
©2016 Debra Presley
"You look stunning."
A warm blush stained Abby's cheeks. She was no stranger to compliments, but when they came from Danny, she knew they were sincere.
"Thank you," she said shyly and took in the dining room. The table was filled with white and red candles, and a vase full of roses sat in the middle of the table. Soft white Christmas lights twinkled from the windows. Abby took a tentative step inside toward Danny, and he met her halfway around the dining table.
"What do you think?" He actually sounded a bit nervous as well.
"It's beautiful, Danny. Thank you." She looked up into his deep, brown eyes.
"Come, sit down." He took her hand, guided her to a chair, and poured her a glass of her favorite white wine. "I'll be right back."
She heard Danny in the kitchen with his parents, and took the moment she had by herself to look around the room, overcome with emotion. Danny really put some effort into tonight, and it just made her love him even more—something she hadn't known was possible. She quickly wiped away the stray tear that rolled down her cheek. Abby didn't want to think about the last year, but it was hard not to. Her ex had been such a user—typical of the men in her life before Danny. Growing up, she'd seen how her father treated her mother and then she'd recently learned the truth about her past. Abby had spent a lot of time reflecting this holiday season. It was natural, she was sure, but boy did it make her a blubbering mess.
"Hey, you okay?" Danny placed the tray of stuffed shells next to the array of fish that was the traditional Christmas Eve dinner for most Italians and knelt by her side.
"I'm fine. Just…" She looked around the room once again before turning back to Danny. "It's hard not to think about everything that happened this year and not be overwhelmed by how lucky I am to have you here with me. That I'm safe and loved by someone as wonderful as you."